The Common-Rail system for direct injection to be used in all modern diesel engines.
This solution, which is used by most of the modern diesel engines, was an invention by Swiss engineers in the 60's, but the commercial and electronic version was developed by Fiat.
The system can be recognized by the 'common-rail', from which thin pipes lead to the cylinder, and it is used only on diesel engines with turbine. Instead of the complicated fuel distributor pump, a pump with a high pressure is built-in that continuously injects fuel into the joined energy source.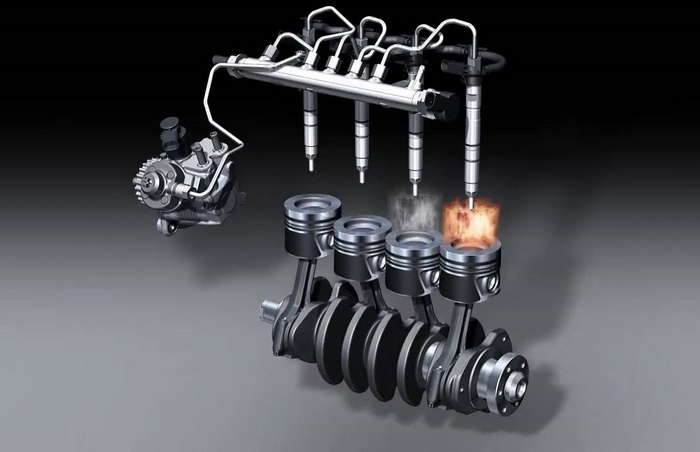 The highest pressure points of the first generation were 1350 Bars, in second 1550 Bars, in third 1850 Bars, and with the latest announcements its expected to be 2000 Bars in the near future. The third generation is equipped with Piezo – electric injectors that inject the fuel in three phases.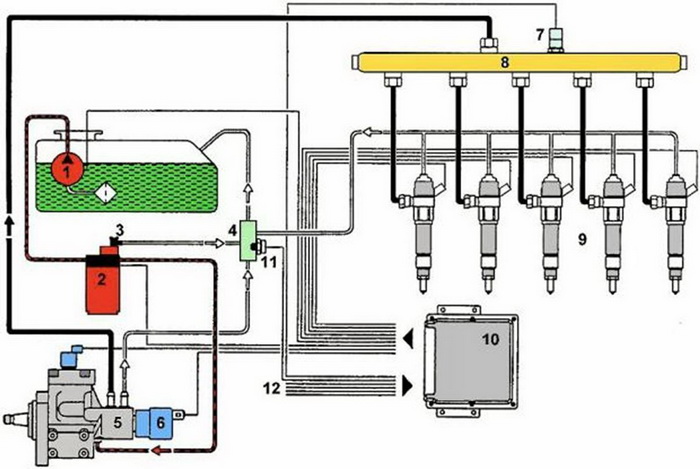 Daimler Chrysler is using the label CDI, Opel – CDTI, Chevrolet – CTDI, Hyundai CRDi, Jeep – CRD, Mazda -CD. Its a fun fact that Fiat and their development partner Magneti Marelli,  missed out on a huge profit, by selling the rights to Bosch. The German manufacturer developed a manufacturing version, which in 1997 is starting to be used by Alpha Romeo, and  few months later also by Mercedes-Benz.