The biggest Europe car manufacturer is capable to make an electric car right now, and that car will not only enter the tight competition with the competitors, but also win. Especially attractive part from this information that arrived from the German giant is the price of such automobile. According to the first man of Volkswagen, Matthias Müller, the price would be lower of a "standard" Golf.
Furthermore, pretty optimistic sounds even the rest of the information that Matthias Müller gave at Geneva motor show 2016, in which he claims the fact that Volkswagen are considering to create an electric automobile that can pass over 500 KM with a single charge, and as for the battery charge – it would take only impressive 15 minutes.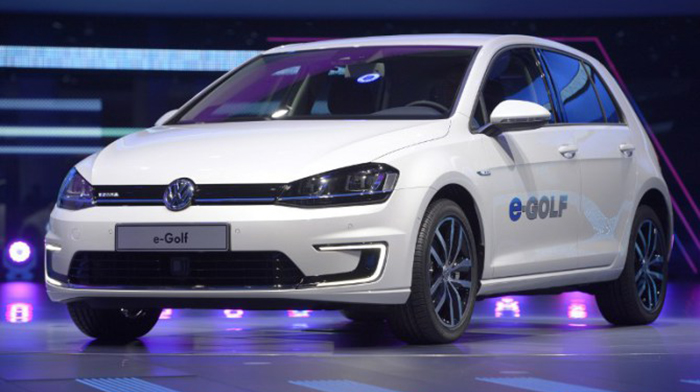 The HQ of Vilkswagen in Wolfsburg is certain that "the car that will change the entire automobile industry will be manufactured in 2025" and Volkswagen has the intention to be the first that will introduce such vehicle. "Electric cars by the end of this decade will have range of around 500 Km (310 miles more or less), and charging the battery will last as long as a coffee break. On the long term, those cars will cost less than the ones with internal combustion engines." the first man of Volkswagen said.
It should be expected that Volkswagen will introduce it's model on the new MEB platform, and the first such model should be produced soon. In fact, the German company announced that by the end of 2020 it plans to launch around 20 models – hybrids or electric cars. In anyway, before the first Volkswagen generation of electric cars arrives, there will be the re-freshed e-Golf. According to the latest information, that will happen by the end of this or in the beginning of the next year. The current 190 Km range, the battery duration should be increased to 300 Km.