Ingredients
For the Crust:
3 3/4 cups bread flour
1 1/4 teaspoons sugar
1 envelope active dry yeast
2 teaspoons kosher salt
1 1/2 cups water, 110 – 115 degrees (F)
2 tablespoons olive oil, plus 2 teaspoons
For the Sauce:
3 tablespoons olive oil
1/2 cup onion, chopped
2 stalks celery, chopped
2 garlic cloves, minced
1 (8 ounce) can tomato sauce
1 (6 ounce) can tomato paste
3 tablespoons grated parmesan cheese
1 teaspoon dried basil
1 teaspoon dried oregano
1 1/2 teaspoons salt
1 teaspoon sugar
1/2 teaspoon black pepper
1 small bay leaf
1 teaspoon fennel seed
For the Cheese:
8 ounces fresh mozzarella, shredded then frozen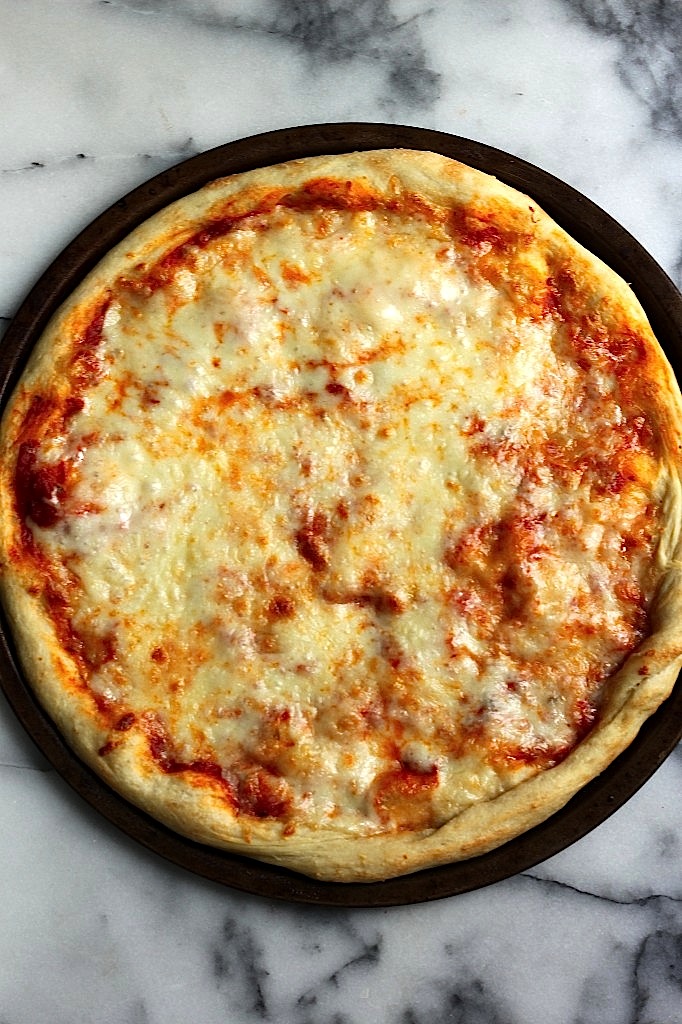 Instructions
The trick to a perfect pizza is a very hot oven! Be sure to crank your oven on at least 45 minutes before baking. I usually preheat mine for 1 hour. Hot oven = gooey cheese and crispy crust.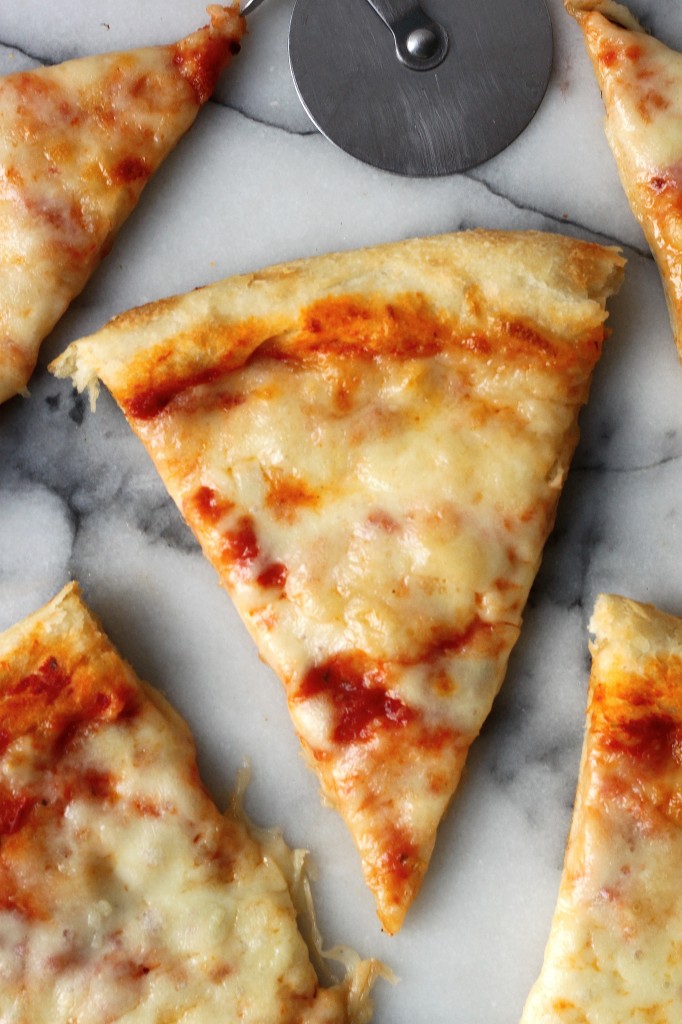 For the Crust:
Combine the bread flour, sugar, yeast and salt in the bowl of a stand mixer; stir to combine.
Fit mixer with dough hook.
Turn mixer on low speed and add the water and 2 tablespoons of the oil; beat until the dough forms into a ball around the hook. If the dough is super sticky, add additional flour, 1 tablespoon at a time, until the dough comes together in a solid ball. If the dough is too dry, add additional water, 1 tablespoon at a time.
Scrape the dough onto a lightly floured surface and gently knead into a smooth, firm ball.
Grease a large bowl with the remaining 2 teaspoons olive oil, add the dough, cover the bowl with plastic wrap. Place the bowl in a warm area and let it double in size, about 90 minutes.
Turn the dough out onto a lightly floured surface and divide it into 2 equal pieces. Wrap one dough well in saran wrap and place in the freezer for a later use.
Place the dough you'll be using on a piece of plastic wrap and let it rest for 10 minutes.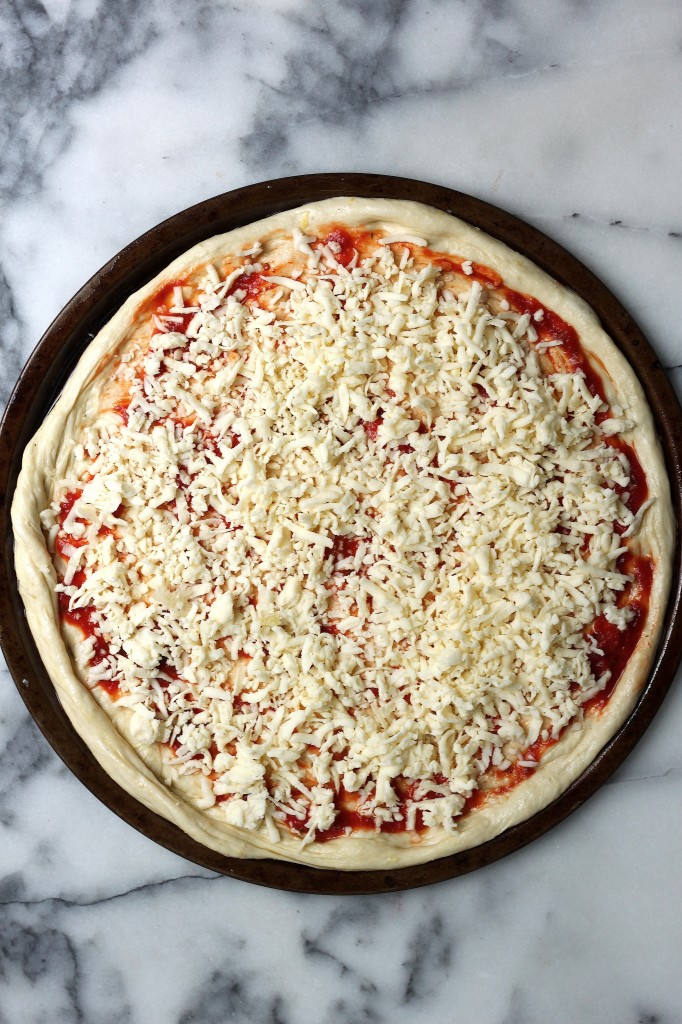 For the Sauce:
In a large skillet, heat the oil over medium-flame. Add the onion, celery and garlic and saute until soft; about 5 minutes. Add tomato sauce and tomato paste and stir until smooth.
Add remaining ingredients and bring to slow simmer. Simmer for 45 minutes. Remove the bay leaf and spread the sauce on your prepared pizza dough.
For the Cheese:
Grate cheese, then place it in a large, clean bowl. Place bowl in the freezer for at least 20 minutes.
Assembly:
Preheat oven to 450 degrees (F).
Roll dough out to a large circle (about 12 inches). Pour a 1/4 cup of sauce in the center and spread it around evenly. Add cheese.
Place pizza in the oven to bake for 10-12 minutes, or until the crust is set and the cheese is bubbling. Cut into slices and serve at once!