The Chinese company LeEco, came up with a pretty interesting idea and built a unique bycicle~smart phone combo.
LeEco is one of the Chinese rising companies that slowly, but most certainly and successfully attracts global attention with it's products. One of the most interesting and most extravagant products of this company is the latest smart bicycle named Le Syvrac.
Bike and a smart phone – this invention works on an Android OS and in the middle of the steering there is a built in a 4 inch screen with quad core processor and 4GB RAM memory. It also has special laser lights, sensor for finger tap counting, built in camera and a set of speakers.
LeEco laser lights emit light on the sides of the bicycle to warn the pedestrians of the safe distance.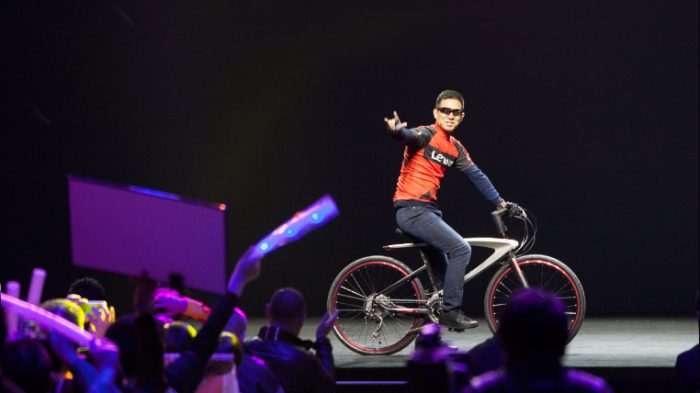 Le Syvrac is already available in China at price of $800 to $6000 dollars, depending the material that the bicycle is built of. The company plans to expand standings so the bicycle will be available outside of the Chinese market.